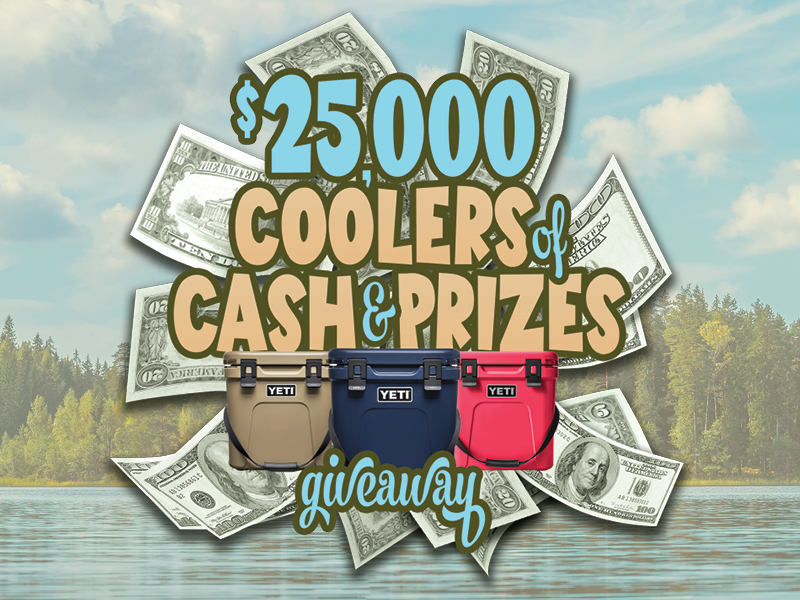 $25,000 Coolers of Cash & Prizes
Wednesdays | August 3 - 31
12PM – 9PM
Join us for hourly Hot Seats for $150 WINDS Play from 12PM – 4PM and $250 WINDS Play from 5PM – 8PM. Then, at 9PM, things get really cool as three lucky players will be drawn via the virtual drum of earned entries to choose a YETI® Cooler filled with a share of $2,500 CASH!
Earn one entry with every 75 points for weekly 9PM drawing • 12:01AM, July 31 – 8:55PM, August 31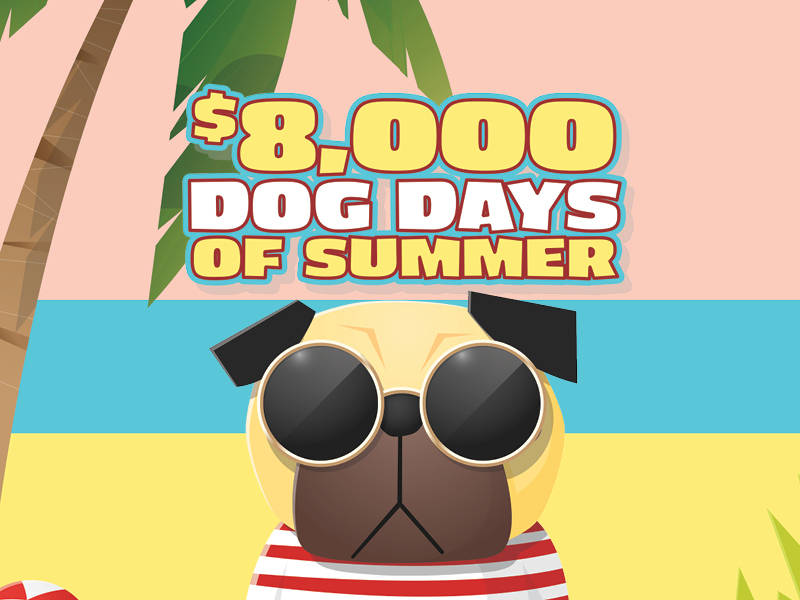 $8,000 Dog Days of Summer
Mondays | August 1 – 29
2PM - 10PM
$100 WINDS Play will be awarded 8 times randomly between 2PM and 10PM… PLUS, 10 lucky Club Winds players will receive $10 WINDS Play each time the $100 WINDS Play is awarded.
Players can win more than once per promotion day! Must be actively playing with your Club WINDS card to be eligible.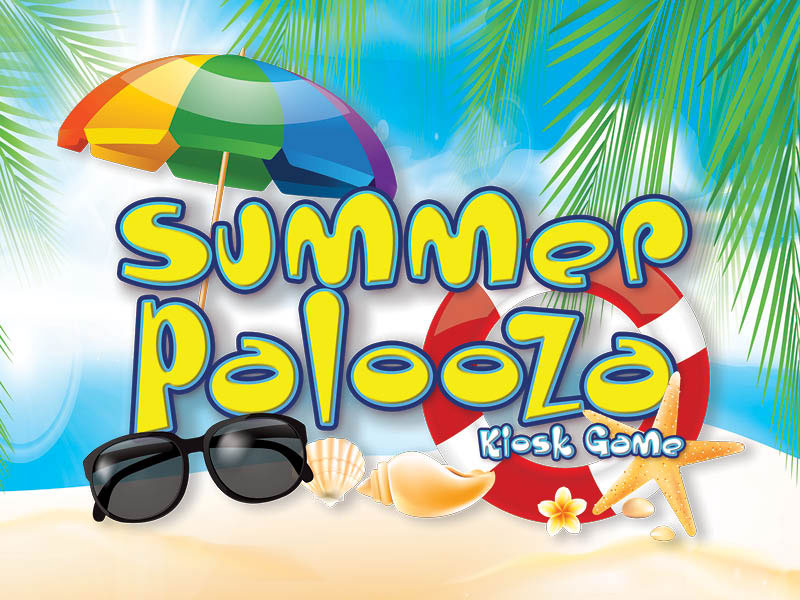 Summer Palooza
Thursdays | August 4 - 25
10AM – 10PM
Earn 300 points and visit the Loyalty Kiosk to play our Summer Palooza Kiosk Game! Drop a lucky Summer Palooza beach ball to win up to $100 WINDS Play instantly!
All WINDS Play will expire 48 hours after the date and time awarded. Limit of one redemption per person, per promotional day.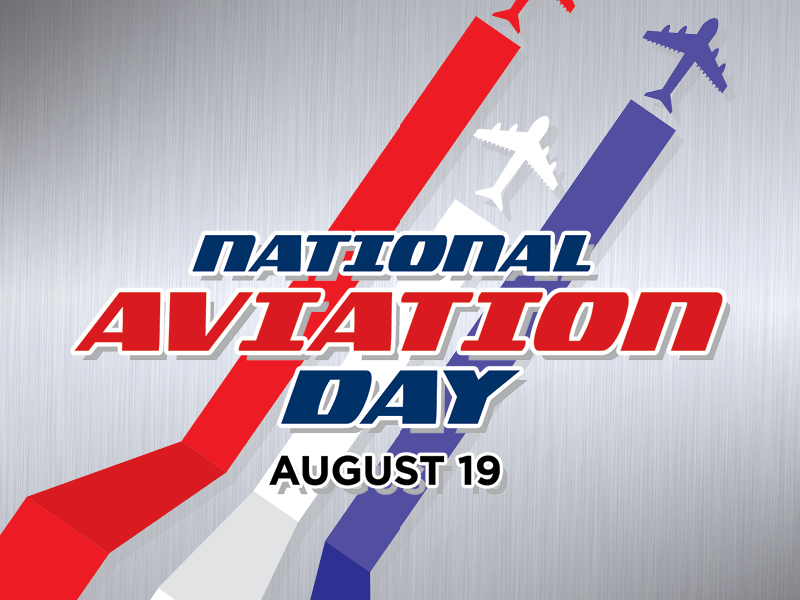 National Aviation Day
Friday | August 19
9AM - 9PM
Are you part of the aviation industry? Show us your work ID to receive $5 WINDS Play!
Food and drink specials:
$10.99 The Flyover Burger: Fresh beef patty, Two slices of bacon, Cracked egg, American Cheese served with hash browns 
$5 Aviation Cocktail: Aviation Gin (Ryan Reynolds Gin), Crème de Violet, Cherry Juice and Sprite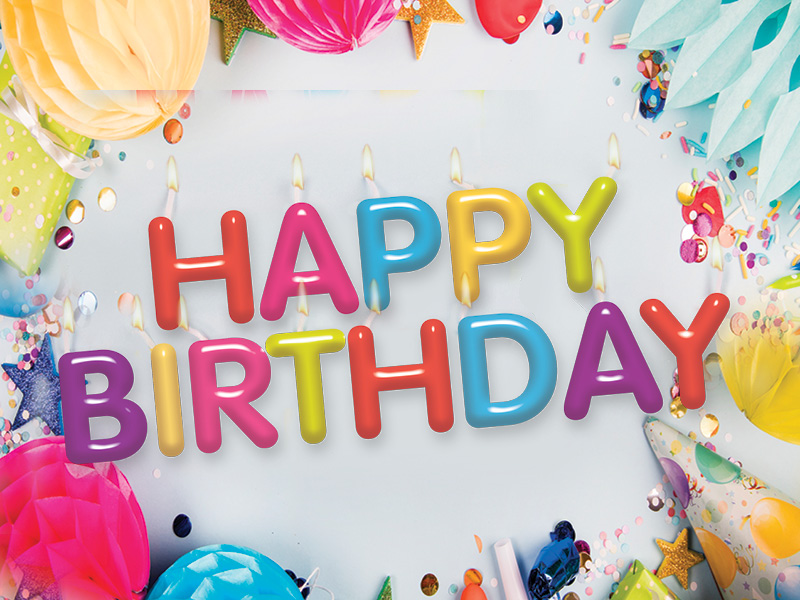 Happy Birthday!
Sunday, August 21
12PM – 6PM
Club WINDS Members, is it your birthday month? Come in and earn 25 points from 12PM to 5:55PM then swipe at any Loyalty Kiosk to print your voucher for a spin on the Birthday Party Prize Wheel… win up to $50 WINDS Play!*
Must be a Club WINDS member with a birthday in August to qualify. *Must swipe at Loyalty Kiosk before 6PM to print voucher.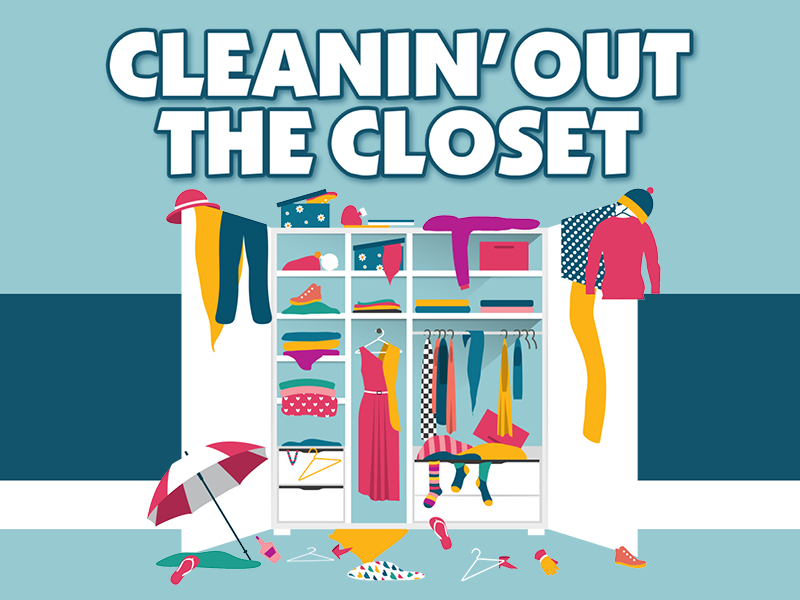 CrossWinds Casino is Cleanin' Out The Closet!
Sunday | August 28
10AM - 6PM
This is your chance to complete that Earn & Win gift set or get that item you really wanted!
Stop by Club WINDS for "CLEANIN' OUT THE CLOSET" to redeem your earned points for a variety of gifts.
 
100 POINTS:
Jim Beam Kabob Set
Martha Stewart Whisk Set
CrossWinds Casino Wine Tumbler
CrossWinds Casino Beanie
CrossWinds Casino Tote Bag
 
250 POINTS:
Jim Beam Tool Set
Jim Beam Grill Wok
CrossWinds Casino Blanket
 
400 POINTS:
Martha Stewart Casserole Set
Must be a Club WINDS member to redeem points for prizes. Each promotional item will have a fixed amount of points for redemption that will be deducted from the member's Club WINDS account point bucket. Limit of three (3) promo items redeemed per person on promotional day. Limited quantities; while supplies last. Other rules and restrictions apply. See Club WINDS for complete details.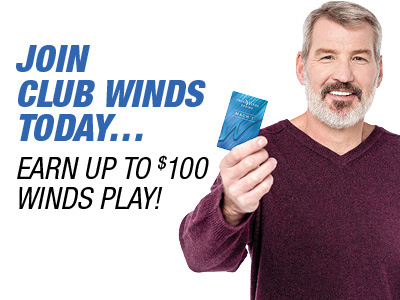 New Member Earn & Win
Join Club WINDS Today … Earn Up To $100 WINDS Play!
Sign up for a Club WINDS card and earn points today to receive up to $100 bonus WINDS Play!
20 points — $5 WINDS Play
100 points — $15 WINDS Play
250 points — $30 WINDS Play
500 points — $50 WINDS Play
After earning your points, swipe your Club WINDS card at the Loyalty Kiosk within 24 hours of your initial sign-up to receive your bonus WINDS Play.
All Free Play will expire 48 hours from time and date issued. See Club WINDS for complete details.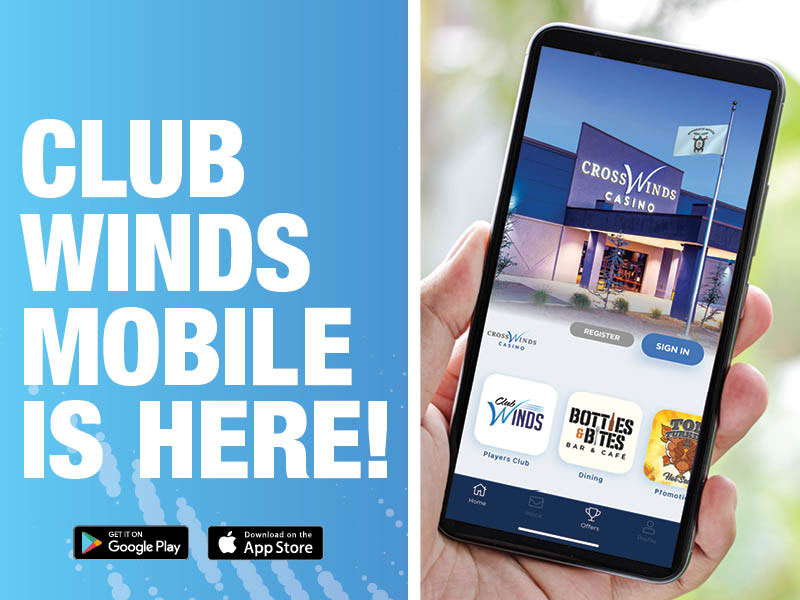 Club WINDS Mobile Is Here!
You're just one touch away from everything happening at CrossWinds Casino. Be the first to know about special gaming opportunities, dining and drink specials, slot promotions, special offers and more.
Club WINDS Mobile offers personalized services including:
View your exclusive dining and gaming offers
Learn about new slot promotions
Find your way around our property with a built-in map
Check your account balances
Download Club WINDS Mobile now!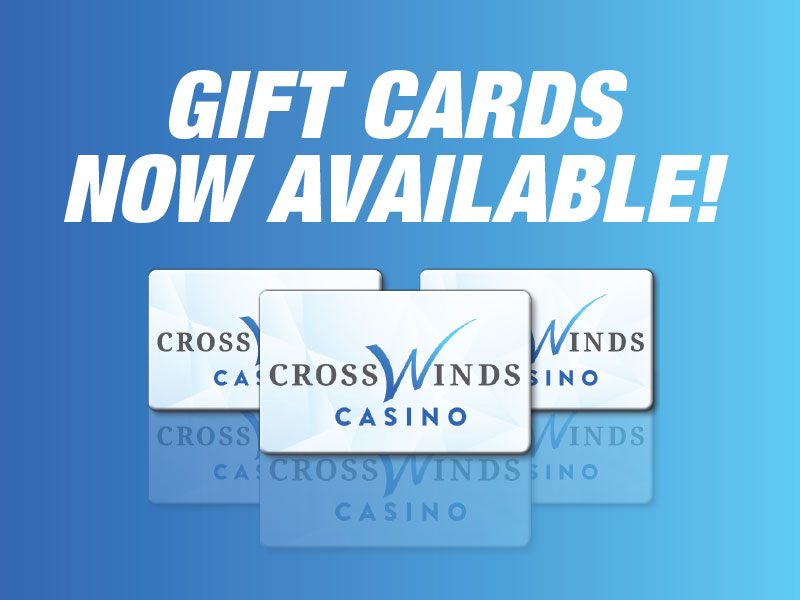 Gift Cards Now Available!
CrossWinds Casino is excited to offer gift cards redeemable at Bottles & Bites Bar and Café and THE DOC. 
Gift cards can be purchased at all food and beverage locations on property.