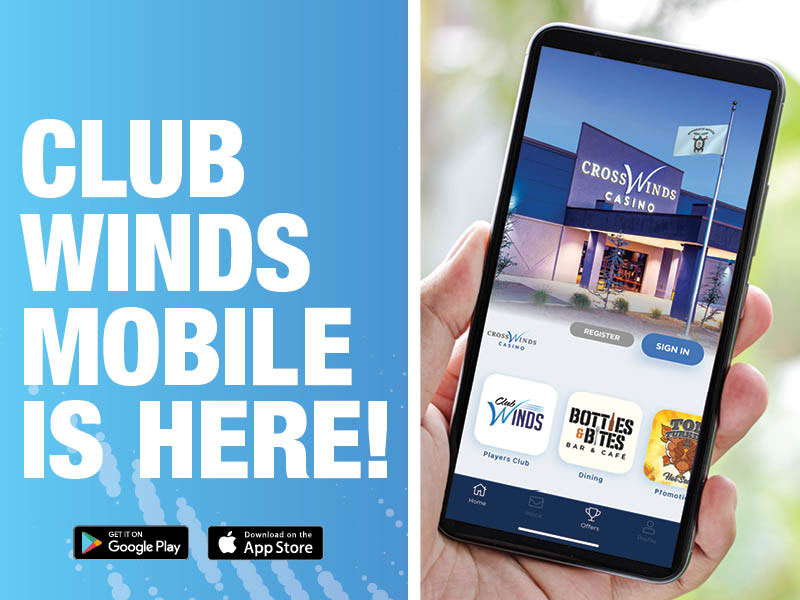 Club WINDS Mobile Is Here!
You're just one touch away from everything happening at CrossWinds Casino. Be the first to know about special gaming opportunities, dining and drink specials, slot promotions, special offers and more.
Club WINDS Mobile offers personalized services including:
View your exclusive dining and gaming offers
Learn about new slot promotions
Find your way around our property with a built-in map
Check your account balances
Download Club WINDS Mobile now!